Youth To The People
Yerba Mate Resurfacing Energy Facial
/
What It Is: This dual-action microdermabrasion facial breaks down dead skin cells with active enzymes, papaya, and pineapple, while sustainable micro-exfoliants bamboo and diatomaceous earth smooth skin texture.
Why We Love: Cruelty-Free, Vegan, Sustainable, Clinically Proven
Skin Type: Combination, Oily
| | | | |
| --- | --- | --- | --- |
| | Retail Full Size | Trial Size Elsewhere | Maple Trial Size |
| Price | $54 | N/A | $16 |
| Size | 59 ml | N/A | 15 ml |
| Price/Size | $0.92/ml | N/A | $1.07/ml |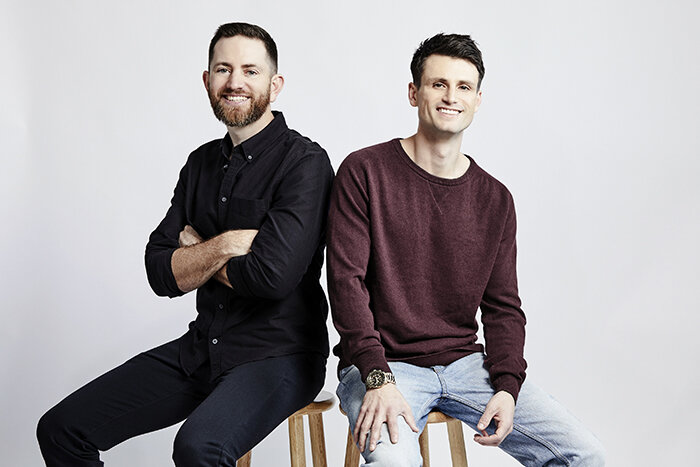 Give it to me straight
Skincare products created with the planet in mind. We only have one world to protect.
Founder Story
When YTTP was founded in 2015, the founders' family of women were at the heart and soul of the brand, beginning with their grandmother Eva who was not only a pioneer in professional-grade skincare, but a dominant force in their lives. When their grandmother retired, she passed on the business and work ethic to their Aunt Lori and Greg's mom Lisa, who are their mentors. Today, the founders continue their family's legacy, which shapes their standard for innovation.
-Apply an even layer to clean, wet skin.
-Leave on for up to up to two minutes, allowing enzymes to activate.
-Add water and gently massage in circular motions to complete visible resurfacing treatment.
-Rinse off.
-Use one to three times per week.

Sensitive skin? Apply a small amount to wet skin, diluting the product in the palm of your hand with water before application.
-Start with one-time-per-week use to test skin's response.
-Due to the active nature of this product, some flushing may naturally occur.
-Make sure skin is wet before application.
-When massaging in circular motions, remember to add water and use light pressure.

Precautions:
-Do not use on irritated or damaged skin.
-Do not use within 24 hours of use of other physical or chemical exfoliation products.
-Do not use more frequently than three times per week.
-Always use a broad-spectrum SPF as part of your daily skincare routine.

Water/Aqua/Eau, Bambusa Arundinacea (Bamboo) Stem Extract, Diatomaceous Earth, Carthamus Tinctorius (Safflower) Seed Oil, Propanediol, Aloe Barbadensis (Aloe Vera) Leaf Juice, Cetyl Alcohol, Glyceryl Stearate, Glycerin, Lactic Acid, Sodium Acrylate/Sodium Acryloyldimethyl Taurate Copolymer, Niacinamide, Phenoxyethanol, C15-19 Alkane, Ilex Paraguariensis (Yerba Mate) Leaf Extract, Ilex Guayusa (Guayusa) Leaf Extract, Potassium Sorbate, Polyglyceryl-6 Laurate, Tocopherol, Ethylhexylglycerin, Bromelain (Pineapple), Sodium Phytate, Papain (Papaya), Polyglycerin-6, Zingiber Officinale (Ginger) Root Oil, Passiflora Edulis (Passion Fruit) Extract, Xanthan Gum, Curcuma Longa (Turmeric) Root Powder, Hylocereus Undatus (Dragon Fruit) Fruit Extract.